Bodybuilders Collapsing and Dying Suddenly • Vaccine Genocide
More Suspicious High Level Athlete Deaths

Global Research  |  Dr. William Makis

Italy — 38 year old bodybuilder Simone Venturini died suddenly in his home on April 24, 2023. An autopsy has been ordered (click here).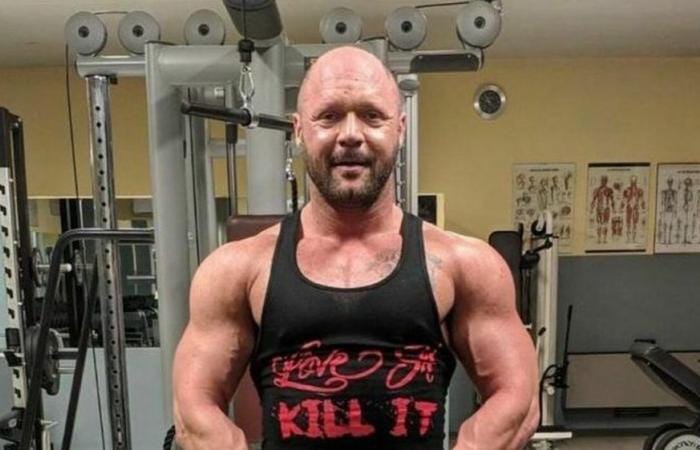 Uruacu, Brazil — 24-year old personal trainer and bodybuilder Jhonatan Saraiva had a sudden medical emergency while swimming in a lake on March 25, 2023 and died (click here)
Turkish-Canadian bodybuilder Murat Gonul age 46, died suddenly on Jan. 10, 2023, cause of death not revealed (click here)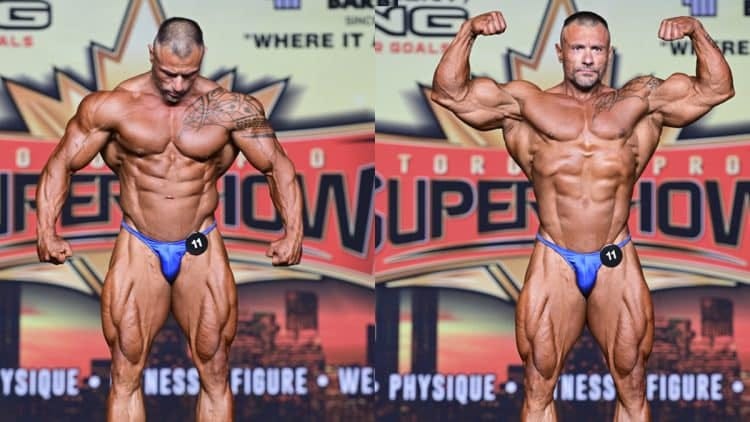 German Bodybuilder Andreas Frey, age 43 died in his sleep on Oct. 20, 2022 (click here)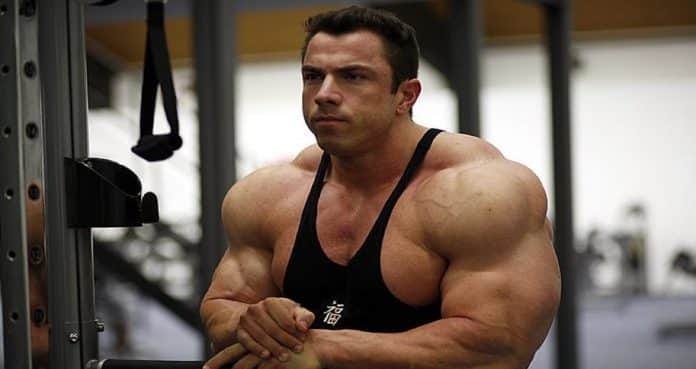 Los Angeles, CA — COVID-19 Vaccinated Professional bodybuilder Doug Brignole, age 63, died on October 13, 2022. LA County Medical Examiner claims he died from "COVID-19". Doubtful.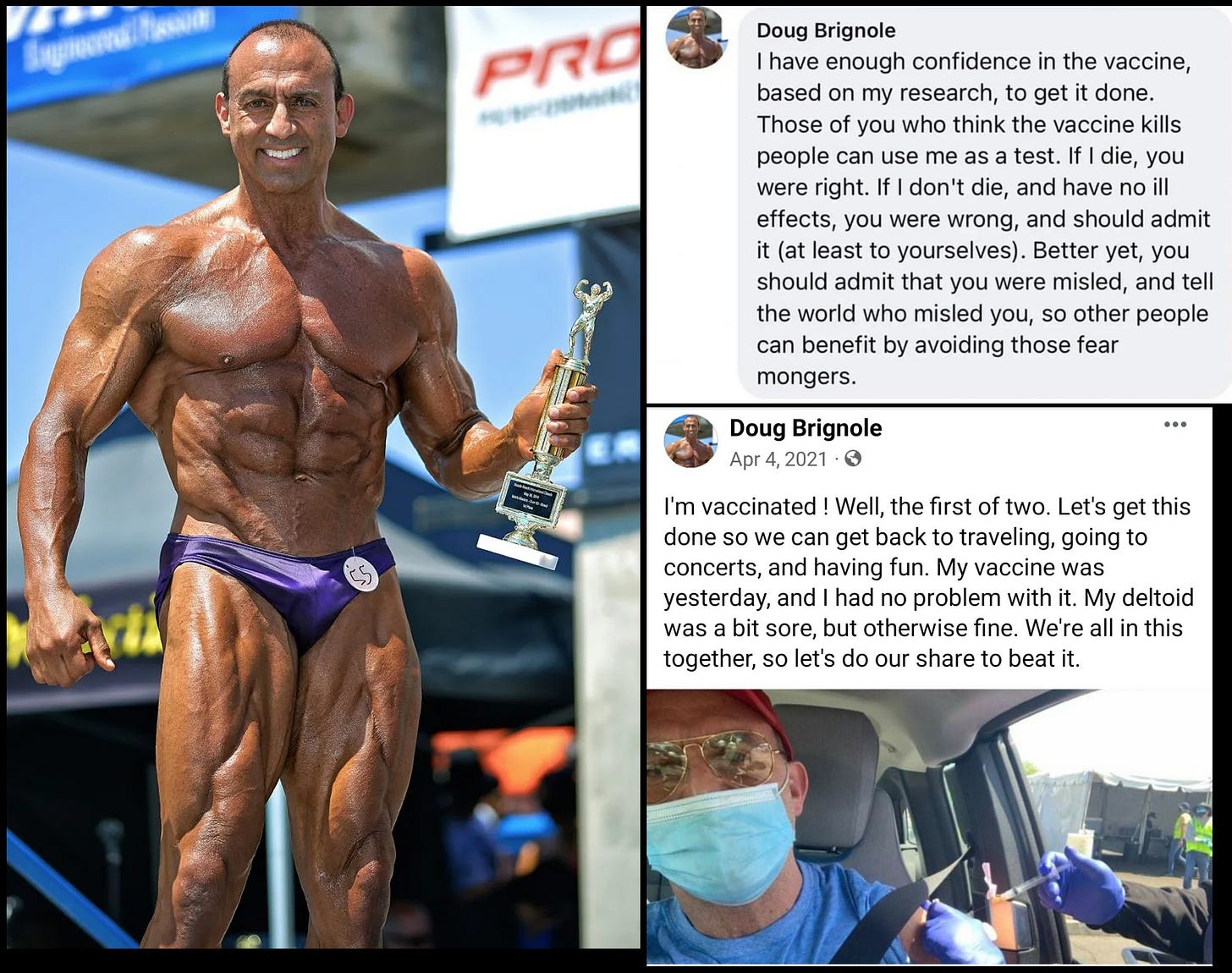 Argentine bodybuilder Johana Colla, age 30, was found dead in the hotel where she was staying after winning 2nd place in the South American Bodybuilding Championship in Sao Paulo, Brazil, on October 8, 2022 (click here)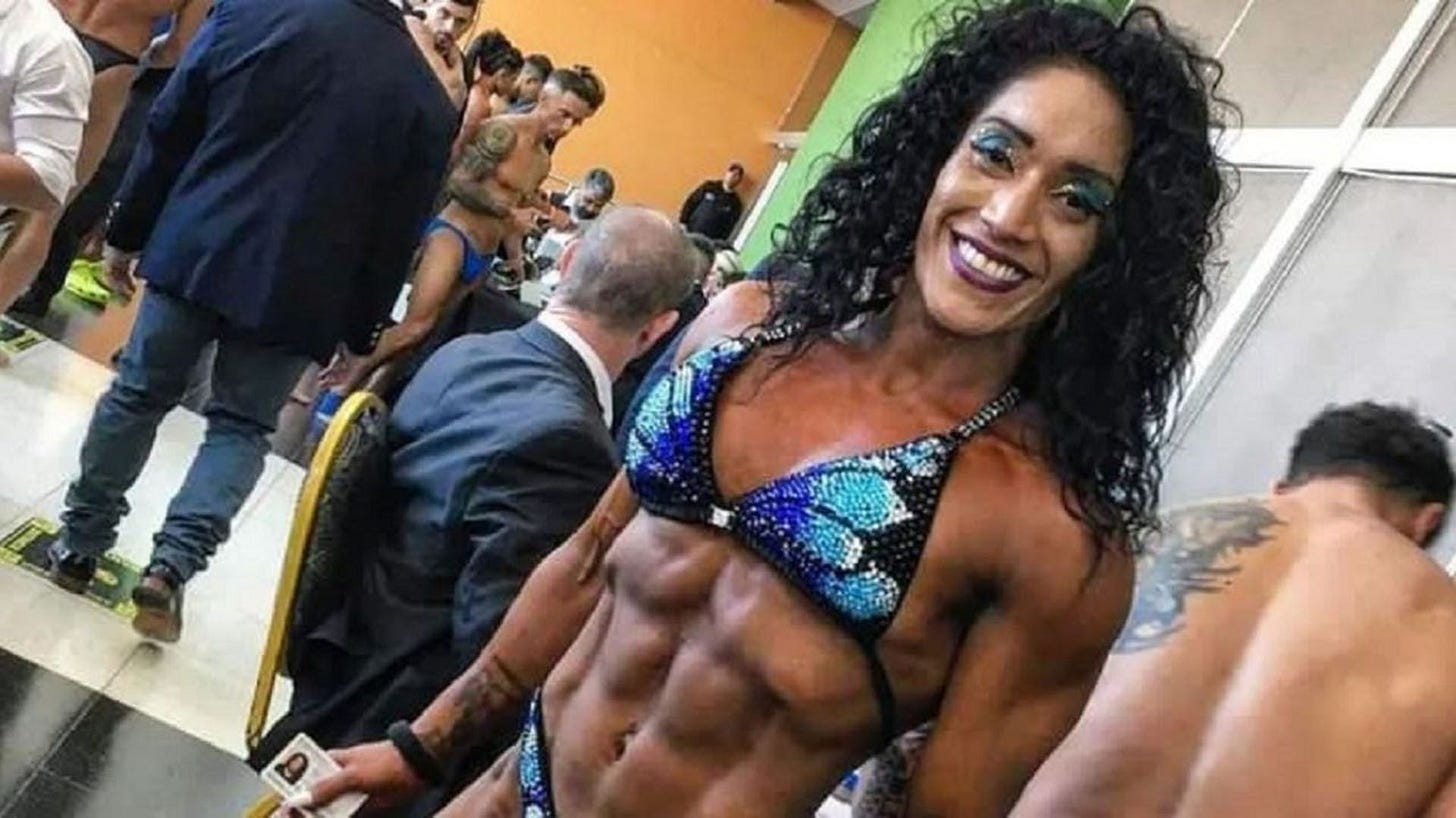 Professional Polish bodybuilder Paul Poloczek, age 37, died suddenly hours after competing in tournament, May 28, 2022, cause of death unknown (click here)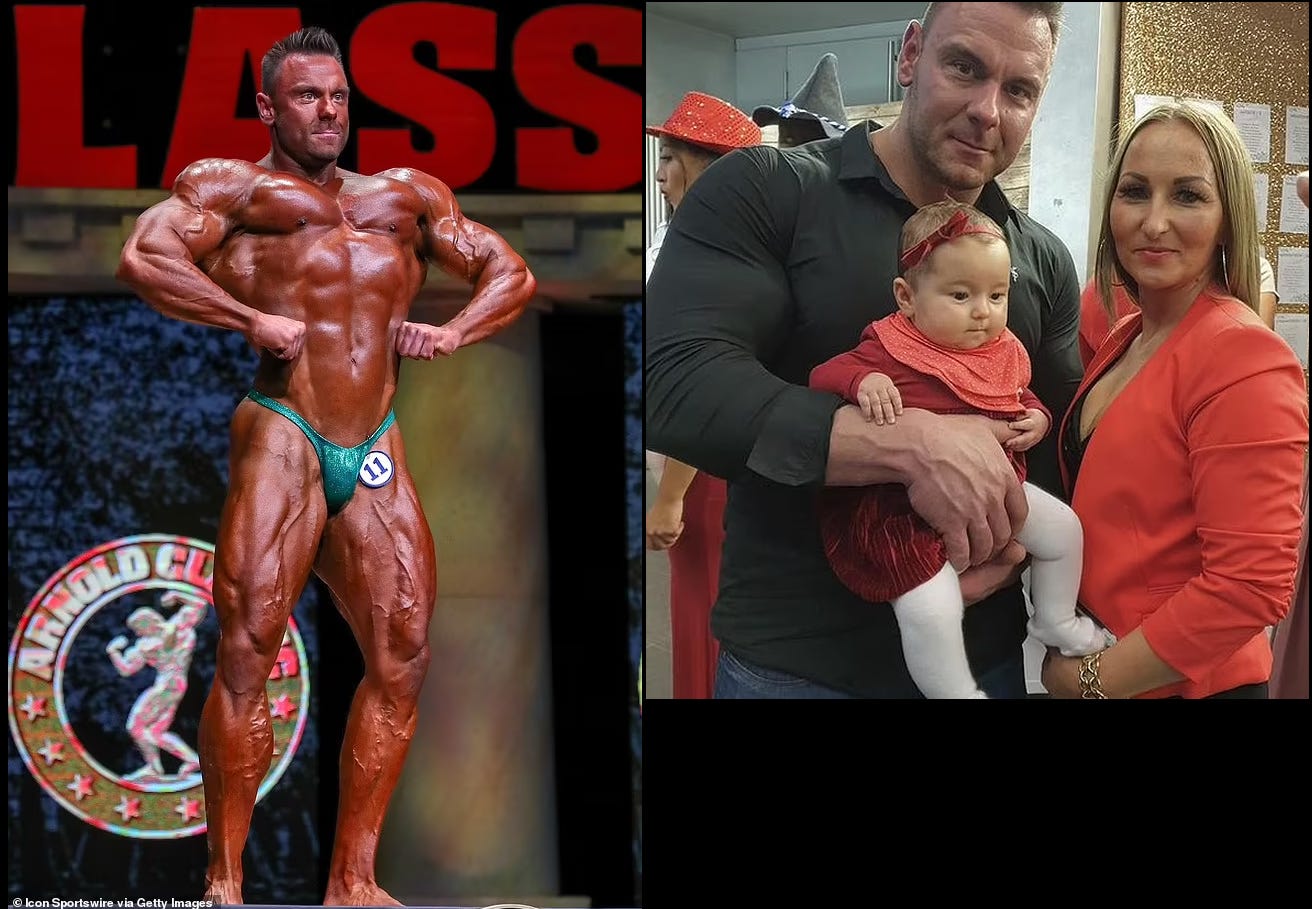 Bodybuilding champion Cedric McMillan, age 44, died by having a heart attack while on a treadmill, on April 12, 2022 (click here)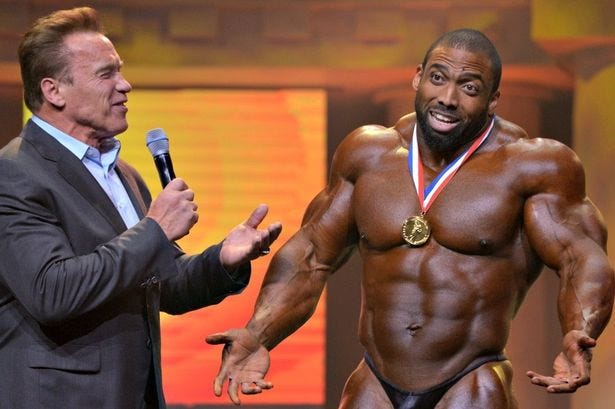 Bodybuilder Bostin lloyd, age 29 died suddenly on Feb. 25, 2022 from an aortic dissection (click here)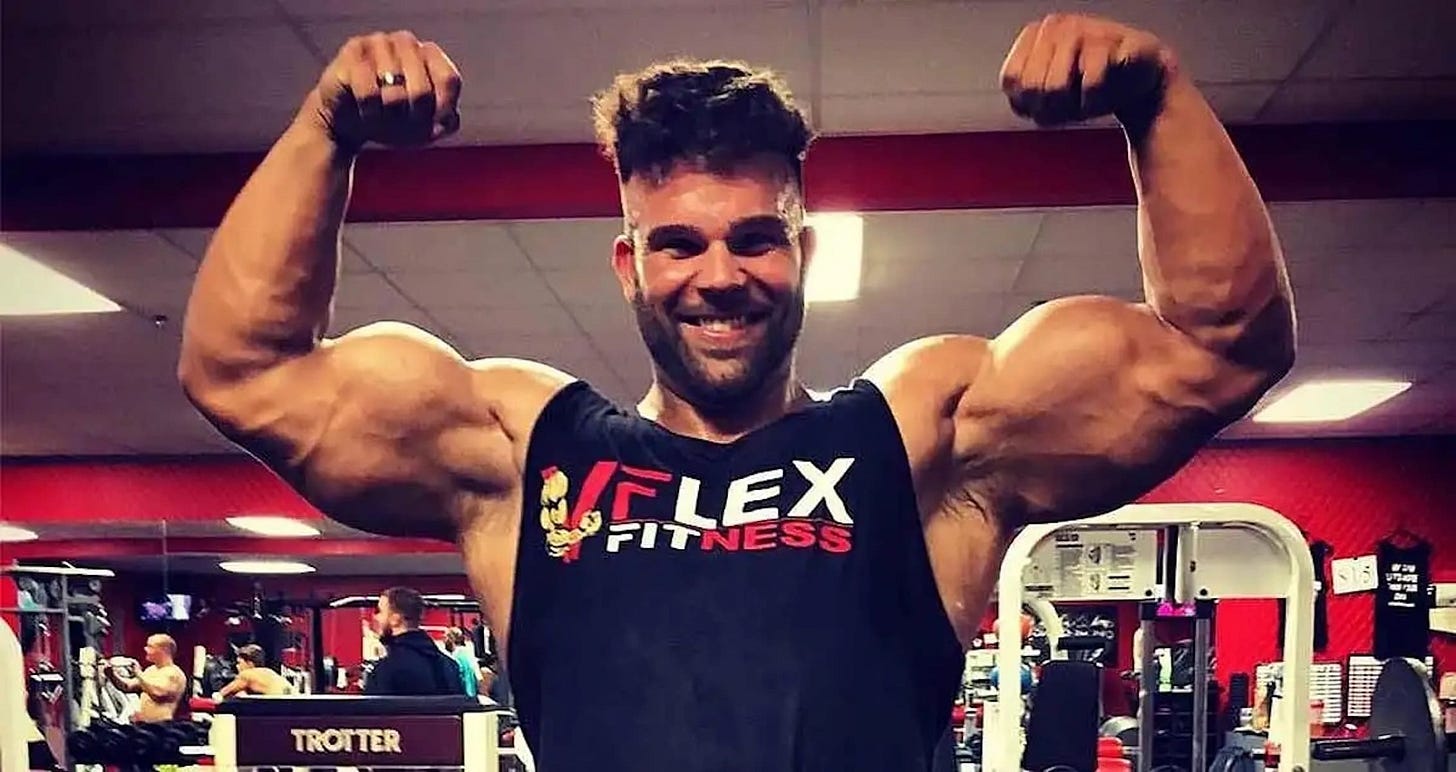 Feb. 2022 – 34-year old Indian bodybuilder Jagdish Lad, and 40-year old Brazilian bodybuilder Roberto Gervasio both allegedly died of "COVID-19". These may have been COVID-19 vaccine deaths instead.
Mr. Olympia Shawn Rhoden, age 46, died of heart attack Nov. 6, 2021 (click here)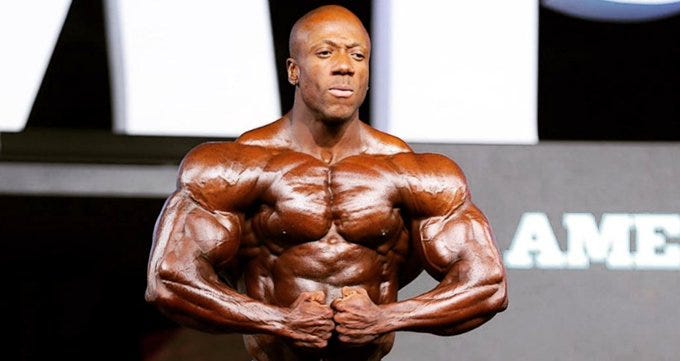 Professional bodybuilder Jennifer Hernandez died in Oct. 24, 2021 of unknown causes (click here)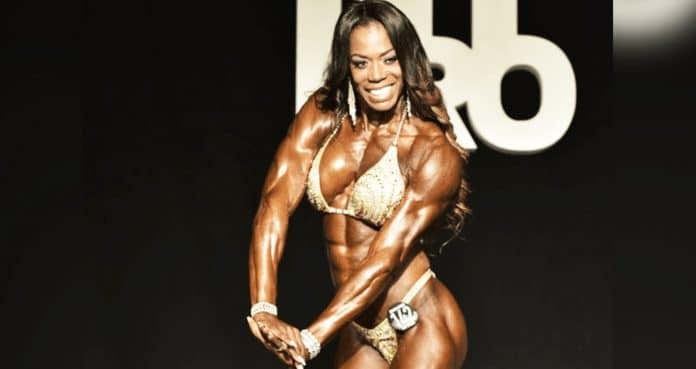 Mr. Olympia contestant, fully vaccinated George Peterson, age 37, was found dead in his hotel room, possible brain aneurysm bleed?, died Oct. 6, 2021 (click here)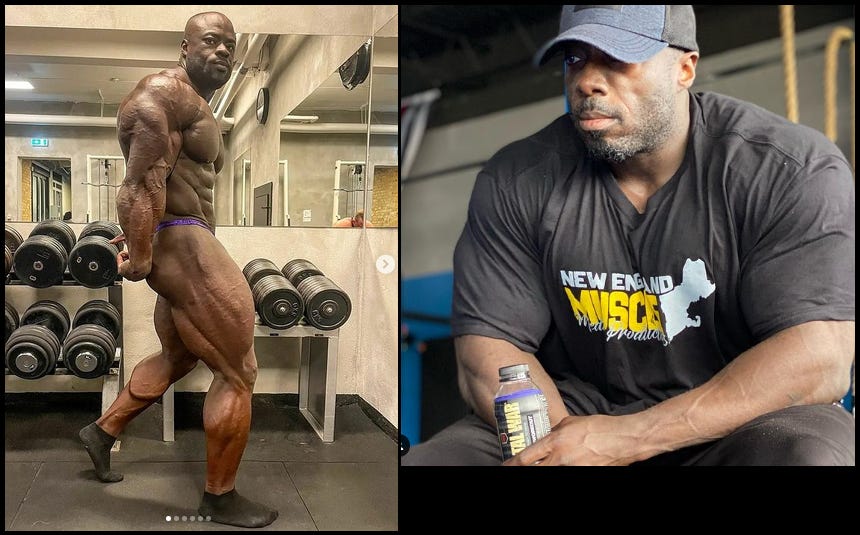 Hilton, NY — Bodybuilder 28 year old Jake Kazmarek died four days after getting seconnd Moderna COVID-19 mRNA vaccine on Oct. 2, 2021 (click here)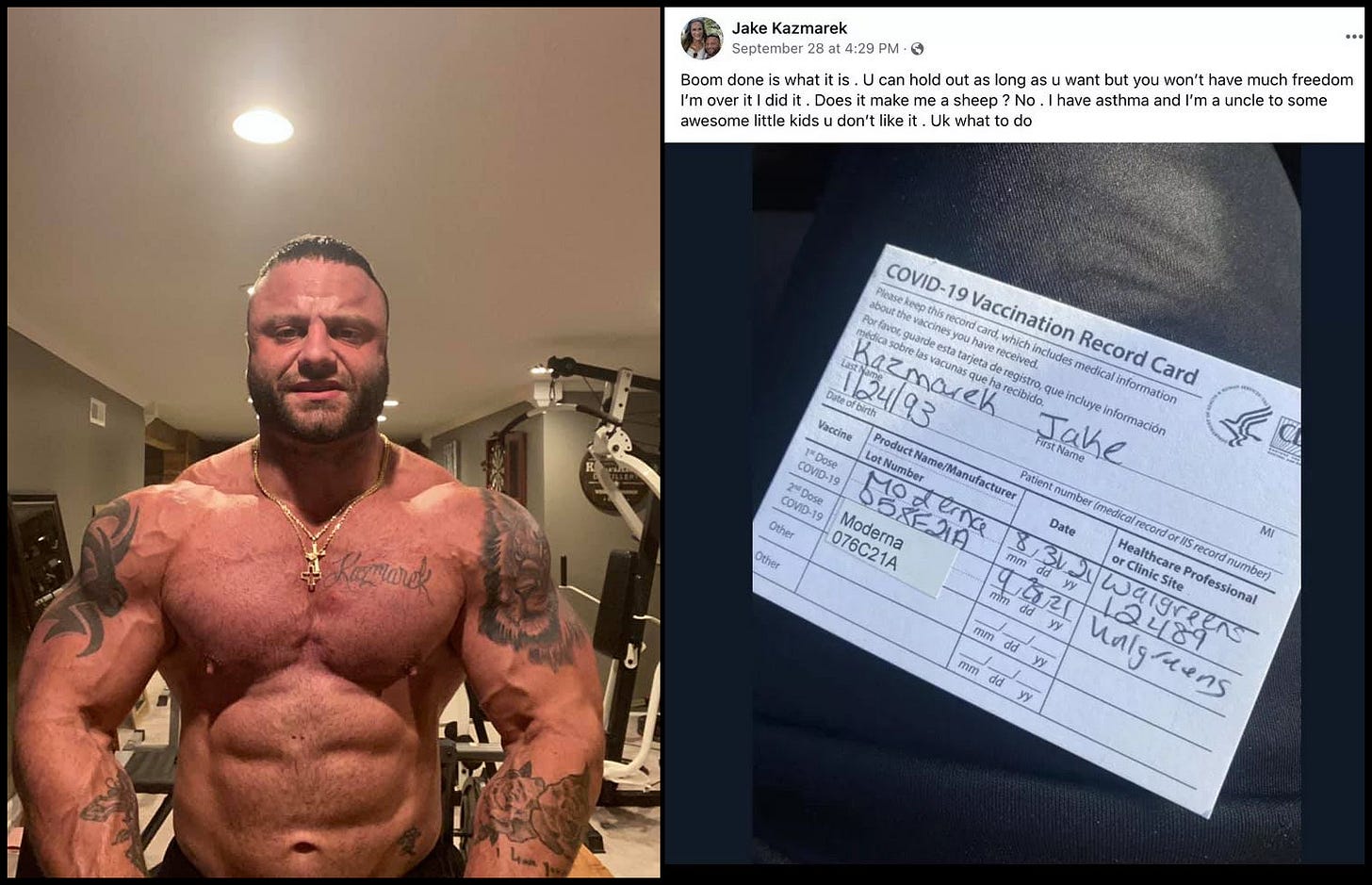 My Take
Some people might be tempted to dismiss deaths of bodybuilders. Not me.
There are many deaths here that are highly suspicious, cardiac arrests, deaths in their sleep, and what I found particularly interesting, deaths with seemingly no explanation.
So many deaths that I had to remove the powerlifters and weightlifters and put them in a separate substack article.
---
Original Article: https://www.globalresearch.ca/bodybuilders-collapsing-dying-suddenly-more-suspicious-high-level-athlete-deaths/5817458