COVID-19 vaccine rollout led to biggest genocide in the history of humanity
NaturalNews.com  /  Belle Carter
(Natural News) World Alternative Media (WAM) CEO Josh Sigurdson wants justice for the young people who died following the Wuhan coronavirus (COVID-19) vaccine rollout.
Sigurdson cited a Natural News article titled "Millennial deaths up another 36 percent in August, says Ed Dowd." The number that described how many of the 25-to-44-year-olds are dying is on top of the 84 percent increase during the final four months of 2021. Sigurdson connected this to the 163 percent increase in death year over year as per Lincoln National, one of the top life insurance companies in the world.
"What we're seeing is the biggest genocide in the history of humanity," Sigurdson said during a recent episode of his WAM podcast. "People now are being made to believe that we are getting back to normal. [But] it doesn't get you back to normal. It proves the point of the establishment in their litmus test against humanity so they can unroll the next phase of tyranny – for the Great Reset."
Sigurdson further explained how the global elites are making the pandemic an attack on the younger generation. "We are watching the mass deaths of children occur," he said, citing the Taiwan study that found 29 percent of the children that were vaccinated had developed heart-related conditions, as well as the research conducted in Germany where 64 percent of the vaccinated participants had pre-blood clot formations.
A study in Italy backed up the results of the studies in Taiwan and Germany, Sigurdson added.
He also informed his listeners that the vast majority of vaccines ordered in Canada would be used for the year 2024. "What do they have planned for us? People must prepare for what's coming and understand the next step in their game so the evil globalists won't catch us weak and not ready."
Sigurdson: COVID-19 is a hoax
Elsewhere in his podcast, Sigurdson read on-air a recent article from the Gateway Pundit titled "HERE WE GO: Los Angeles Mask Mandate Set to Return as Covid Cases Rise."
Triggered, the host denounced the L.A. government and health officials for enforcing the wearing of the facial covering, despite studies proving how its effectiveness in "stopping the spread of virus." (Related: Absolute tyranny: Josh Sigurdson slams principal, police officer for removing 4-year-old kid from school for not wearing face mask.)
"They ask for amnesty and continue doing this stuff. There's no COVID cases. It's a hoax, it's always been a hoax. There has been never any evidence ever of any isolation of the so-called SARS-CoV-2," he said.
In fact, according to him, the only time that SARS-CoV-2 was mentioned by the government was by the Defense Advanced Research Projects Agency (DARPA) in a letter to Chief White House Health Advisor Anthony Fauci in 2018, in which they called the virus "a vaccine-induced illness."
Sigurdson expressed his disappointment at the adults who still believe the COVID-19 narrative. He was also furious with the parents who coerced their kids to take the experimental COVID-19 shots. He even saw a six-year-old forced by his parents to take the injection when he was in a pharmacy in Paris, France.
"So what are we doing about these people that have injected children with a deadly shot? It's insane. We're seeing a 4,000 percent increase in cancer. We're seeing a 4,000 plus percent increase in heart attacks and a 163 percent increase in death year over year. It is unconscionable to just move on," he said.
Watch Josh Sigurdson expose how the COVID-19 vaccines are murdering millennials worldwide.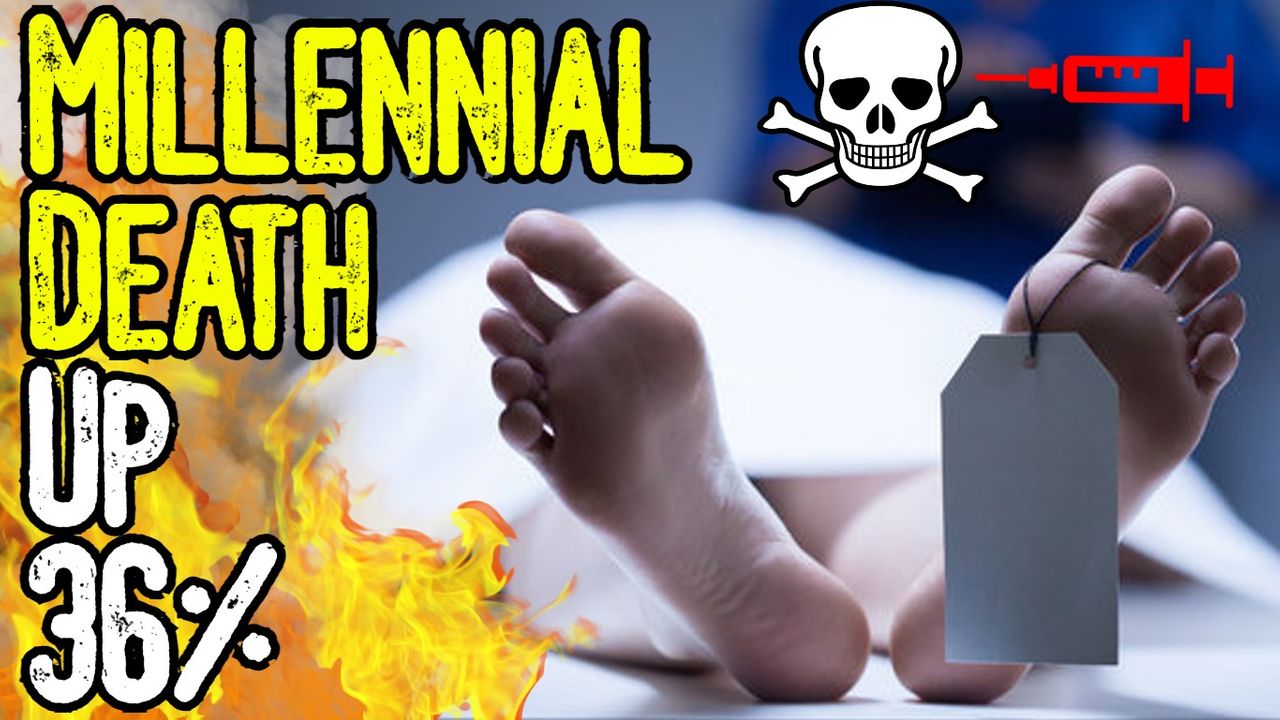 Sources include: