Pathetic Public Order Emergency Commission [P](POEC) Inquiry Into Justin Trudeau Invoking The Emergencies Act • Concluded "Unnecessary" But Justified The Prime Minister's Actions Nonetheless
Dylan Eleven • Truth11.com
Taking a look at the Canadian trucker protest; Bouncy castles, Canadians showing support along side the highways, with truth, rights and right on their side.   The first step for any sane leader of a country would have been to simply speak to the peaceful protestors.  
But this could only be done, if you were actually trying to help Canadians and if you had truth on your side.  Trudeau had neither.  
Instead he hid from the honks and from addressing the truth.    He could not have an open debate because Covid was built on pure lies, and does not stand up to any cross examination.  
So it may have been justified in Trudeau's mind to unleash police brutality on peaceful protestors with right on their side, but that is only because he was in the wrong.  
This is not a justifiable excuse to use the emergencies act, no mater what anyone says in any report.  
It is not called the "Continuation of corrupt and genocidal government act'.
Continuity of corruption is not a justified excuse to beat peaceful Canadians exercising their rights.
A pathetic report from this obviously corrupt or compromised commission.  
No matter what any commission says, the invoking of the emergencies act was not justified in any way.
---
Commission says Justin Trudeau's government was "justified" in freezing protesters' bank accounts

Reclaim The Net  /  Cindy Harper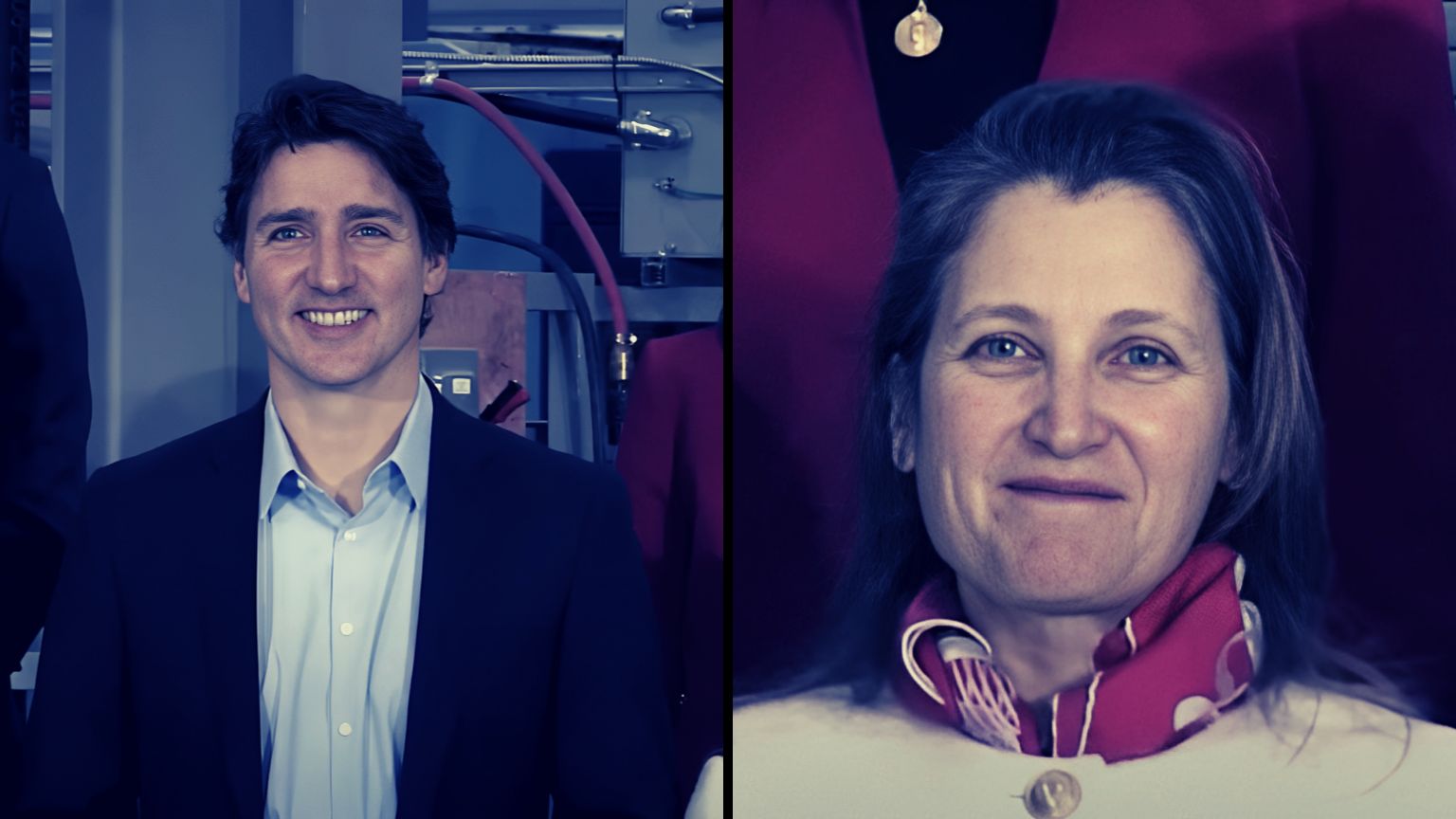 The Public Order Emergency Commission (POEC) inquiry into Prime Minister Justin Trudeau invoking the Emergencies Act to stop the Freedom Convoy protests concluded that invoking the law was "unnecessary," but "justified" the Prime Minister's actions nonetheless.
We obtained a copy of the overview report (above)
Reading the POEC inquiry report, Commissioner Paul Rouleau said invoking the Emergencies Act was a "significant event." He noted that dozens of experts, protest organizers, witnesses, cabinet ministers, and even Trudeau himself testified during the inquiry. Cabinet privilege was lifted to disclose 28,000 documents, 9,000 of them entering into evidence.
Rouleau said that the protests happened because of people's "loss of faith in government" and the "economic hardships" caused by the government's COVID-19 response.
The report states that invoking the Emergencies Act was "appropriate" and "effective" since the federal government had "reasonable grounds" to take "special temporary measures" because of "threats to national security."
However, Rouleau said that other "reasonable and informed people" might think otherwise because the act is a "tool of last resort," not "a tool of convenience." He said that the use of the act is "regrettable" and criticized the government for not preparing for the protests in a way that invoking the act would have been avoided.


Original Article: https://reclaimthenet.org/justin-trudeau-justified-in-freezing-protesters-accounts
Note: Comments placed in [ ] are added by Truth11.com editor.  For example; [Flu]