The Banking Collapse Has Begun • The Fed Is Taking Down The Housing Market + Regional Banks = Leaving Only Major Commercial Banks Who Will Be Distributing CBDCs As A Solution
LewRockwell.com
Alexandra Bruce
This week, Tucker Carlson exposed the masses to the January 6th Hoax.
• In the Proud Boys trial, leaked chat logs from FBI Special Agent Nicole Miller revealed that she was ordered by her boss to destroy 338 items of evidence. Once this news broke days ago, the trial was halted.
• The investigation into Twitter has revealed that moderators were instructed to censor true posts which could fuel "vaccine hesitancy".
• Former CDC head, Robert Redfield has just testified that the NIH was conducting Gain-of-Function research at the Wuhan Lab in China.
• Politically, the tide is turning and people all over are now rejecting the New World Order.
The Central Bank of Nigeria launched their CBDC a little over a year ago. But the people rejected it. So, early this year, the Nigerian banks emptied the ATM machines and closed their doors. This resulted in angry protests. The people attacked ATMs and blocked roads in multiple cities.
The Bank of Lebanon has crashed. The Lebanese pound has fallen to an alltime low, of $80,000 against the US dollar. The people have taken to the streets. Banks have been set on fire.
The rise in Fed rates has officially killed America's biggest lender, Silicon Valley Bank. The FDIC Shutters Silicon Valley Bank. $152 billion of uninsured deposits are destroyed.
The rise of Fed Rates killed Silvergate Capital. Several regional bank stocks have plummeted, as a result of the Silicon Valley Bank- and the Federal Reserve's rate hikes.
The housing market is collapsing, as well. The majority of commercial real estate loans are lent by small banks.
Massive short bets are now happening in the commercial real estate market.
The Federal Reserve Bank is taking down the housing market, along with all the regional banks, leaving only its vassals [the major commercial banks], who will be distributing CBDCs as a solution.
The financial experts are now recommending that people have food, gold and silver and cash in their possession.
---
Original Article: https://www.lewrockwell.com/2023/03/no_author/the-banking-collapse-has-begun/
Is Banking Crisis Deliberate?
Henry Makow

Soon we may be in the position of this depositor who put his faith in a banking system run by Satanists. Most people who have been robbed of their savings will gladly accept CBDC in exchange.

Silicon Valley Bank employees received annual bonuses hours before government takeover

Feds say there will be NO bailout for SVB despite fears of market meltdown as Biden holds crisis talks and it's revealed bonuses were paid to staff just HOURS before bank collapsed

'The government has 48 hours': Billionaire investor Bill Ackman calls on Biden to bail out SVB by Monday MORNING or face catastrophic market meltdown and loss of tens of thousands of jobs
SVB had NO head of 'risk assessment' for nine months before it collapsed... as woke boss for Europe, Middle East and Africa was busy organizing a month-long Pride campaign and a 'Lesbian Visibility Day'


Entitled SVB tech lefties looking for answers
Cypto universe threatened by SVB Collapse

USDC 'Stablecoin' Breaks Peg As Circle Admits Billions Stuck With SVB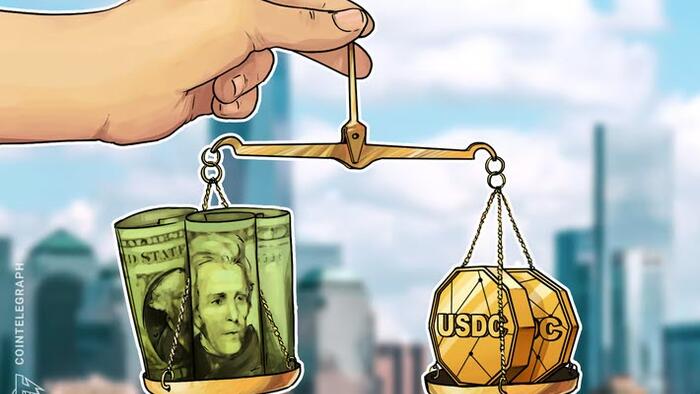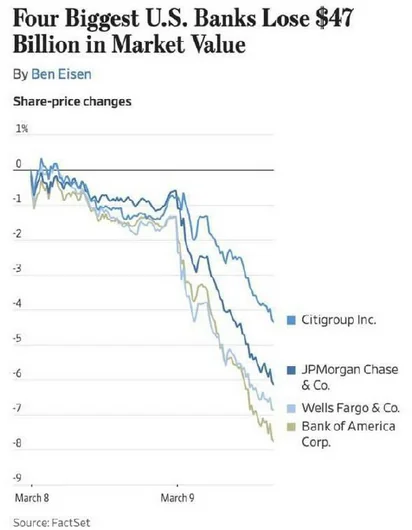 Wells Fargo Customers Have "Incorrect Balances And Missing Transactions" Due To An Absolutely Massive "Nationwide Computer Glitch"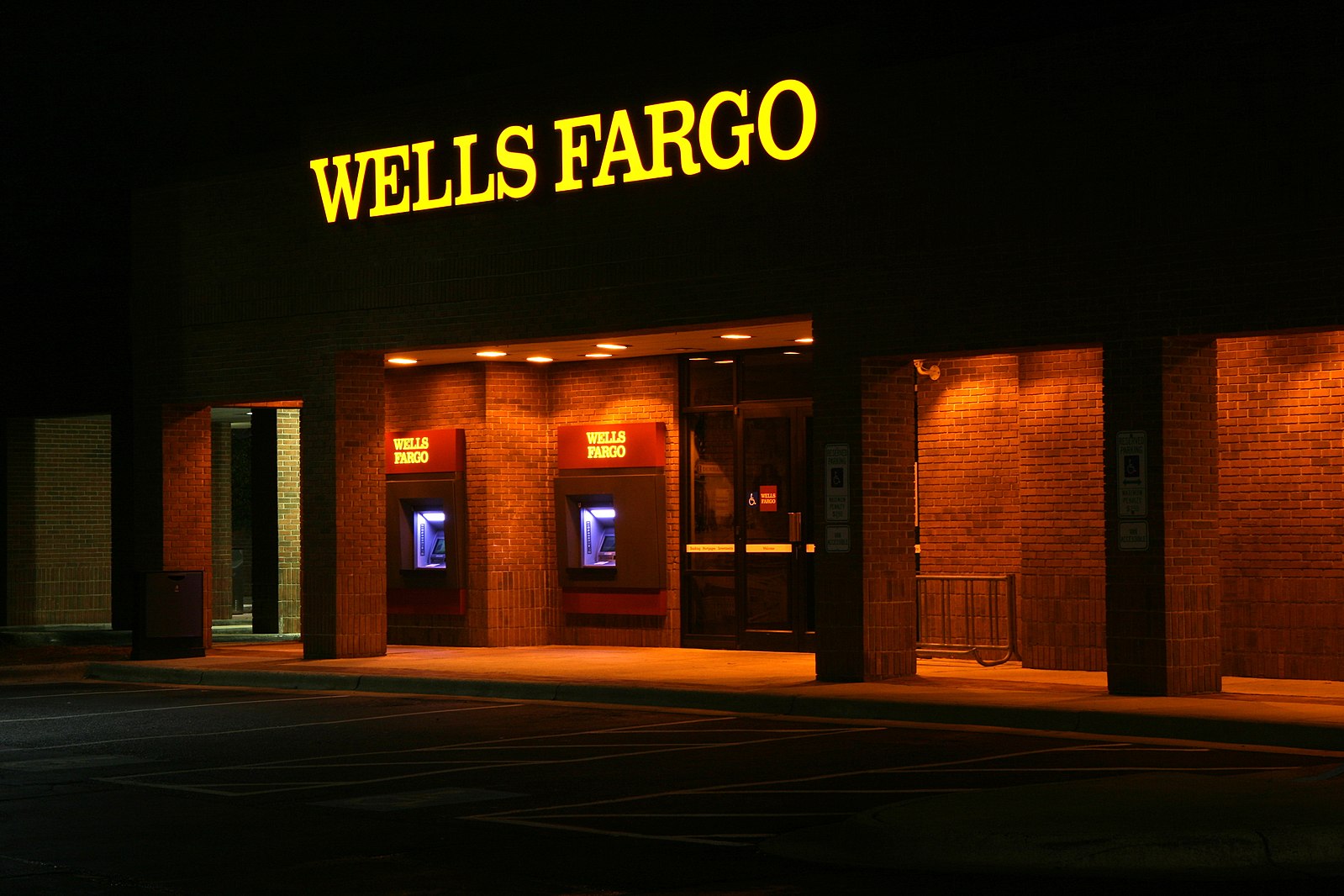 Silicon Valley Bank crisis sends shockwaves through Israeli high-tech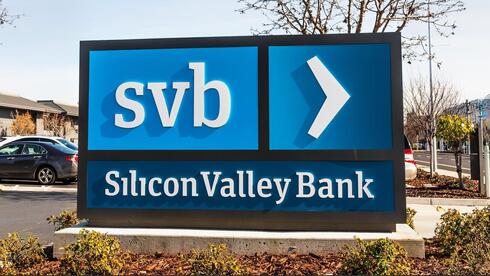 ---
Original Article: https://henrymakow.com/2023/03/march-12--is-banking-crisis-deliberate.html
---
DEVELOPING: Trading Halted at 30 Banks as Market Opens – NYSE Halts Trading at Charles Schwab
The Gateway Pundit | Jim Hoft
Trading was halted Monday at numerous banks at market open.
Oh boy.
Trading at over 30 banks has been halted.
Trading was halted at Charles Schwab.
Market Watch reported:
To gauge the panic-like activity of bank investors in the wake of the recent failures of SVB Financial Group's SIVB, Silicon Valley Bank and Signature Bank SBNY, -22.87%, investors can check out the Nasdaq's "Current Trading Halts" page. Multiple banks have had their stock halted for volatility, some more than once, since the opening bell. Among some of those that have already been halted at least twice, shares of Western Alliance Bancorp WAL, -82.55% plummeted 78.2%, Regions Financial Corp. RF, -7.54% sank 15.6%, First Republic Bank FRC, -77.82% plunged 65.5%, Comerica Inc. CMA, -38.51% tumbled 39.4% and PacWest Bancorp. PACW, -53.44% took a 47.7% dive. The selloffs come as the S&P 500 SPX, -0.11% inched up 0.1%, erasing an earlier drop of as much as 1.4%.
---
Original Article: https://www.thegatewaypundit.com/2023/03/developing-trading-halted-at-30-banks-as-market-opens-nyse-halts-trading-at-charles-schwab/?utm_source=rss&utm_medium=rss&utm_campaign=developing-trading-halted-at-30-banks-as-market-opens-nyse-halts-trading-at-charles-schwab